TCL Huaxing: Successfully developed the world's narrowest LCD lower frame module product
On August 12, TCL Huaxing announced on Weibo that it has successfully developed the world's narrowest LCD lower frame module product. The overall lower frame of the module is 20% smaller than the existing mass production specifications.

According to TCL Huaxing, panel technology and craftsmanship have continued to evolve in recent years. Mobile phone panel frames have undergone a number of technological changes. The left, right, and top three sides of the screen have gradually reached the extreme specifications, and the bottom frame still affects the screen ratio. The biggest factor of this is the urgent need for further technological breakthroughs.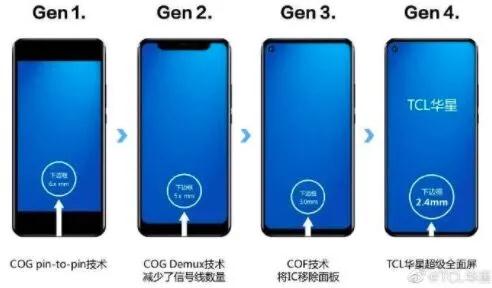 In response to the challenges faced by the lower frame in the panel industry, TCL Huaxing established a special technical team, which lasted 2 years to overcome several technical problems, applied for Huaxing's independent patents, and broke through the innovations in IC design, panel design, and process technology. The conventional layout of the functions on the lower frame panel is unique in the original COG architecture, and the lower frame of the LCD module is compressed to the world's smallest 2.4mm (display area to FPC bending apex).