Six Signs that You Need to Break up with Your Display Supplier
You have likely found yourself, at one time or another, frustrated with one of your current display suppliers. There's also no doubt that you felt switching suppliers would take too much time and money.
Many organizations have found themselves in this position, yet they continue to do business with a supplier who isn't meeting their needs. In this post, we've provided six signs that it's time to switch suppliers, as well as some tips for how to begin the process of making a much-needed supplier change..
#1 Your supplier isn't providing you with high-quality products
The first and most obvious sign that it's time to change suppliers is that your supplier isn't providing high-quality products that meet your standards. The amount of organizations who remain with a poor-quality supplier for fear of going through the process of switching is staggering. Whatever you might think about the costs and time involved, they will never outweigh the costs associated with receiving a poor product.
#2 Your supplier is unable to meet your deadlines
When you purchase products, you expect them to arrive on time. After all, this is business. You should have little to no tolerance for missed deadlines or products that are delivered late. Review your purchase and delivery history with your current supplier. If there's a consistent record of missing deadlines or asking for more time, it's definitely time to consider a switch.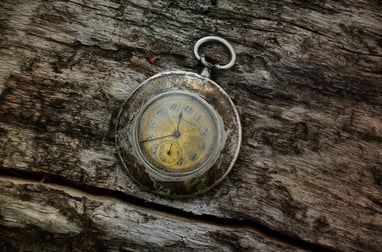 #3 Your supplier doesn't offer you the level of service you need (and deserve)
High-quality service is critical to a successful, ongoing business relationship. You need a supplier who is willing to take the time to understand your needs, investigate problems you find with their products, and negotiate prices and terms so that you get exactly what you need. If your current display supplier isn't giving you the attention you deserve, it's time for a breakup.
#4 You recognize infrastructure issues within your supplier's organization
You know it takes a solid understanding of your unique display needs to service your account appropriately. So if your supplier seems to operate with a revolving door of account managers and contact points, this could be a major red flag that it's time to make a switch.
For one, it can be a waste of your time to discuss your needs with a new contact each time you reach out to your supplier. But even more troublesome is the fact that excessive turnover can be a sign of deeper issues that could eventually affect your business.
#5 Your costs are too high
Let's not forget a critical sign that it's time to make a change: You're being charged too much. Yes, you're paying too much for an LCD display, above market price even.
This forces you to either pass that cost onto customers, preventing your final product from being competitively priced, or reduce your overall profitability. Neither choice is desirable. So, if you find yourself in this position, it's definitely time to consider moving on to a new supplier.
#6 Your supplier no longer provides you with the part(s) you need
If your supplier is no longer producing the LCD display you need and is unwilling or unable to provide a replacement part, it's time to make a change. This is particularly true if your supplier gives you no notice and abruptly discontinues products or parts, leaving you stuck with no alternative. This is unacceptable and is a big sign that it's time to move on to a new supplier.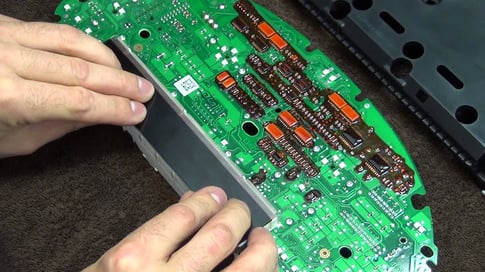 How do I know if I've found the right custom display supplier?
The key to selecting a supplier who will save you money over time, without sacrificing quality, depends largely on volume. Many custom display providers try to service all types of clients, ranging from single-display orders to orders in the millions. Look for a supplier who has optimized their system to serve orders of your specific volume, such as mid-volume purchases. This specialization will not only result in measurable savings, but also produce parts that are made to work flawlessly and dependably.