Quotes of touch screen panel and TFT displays
In June 2019, we got some quotes of
touch screen panel
and TFT displays from clients. Below is the details:
1. Can you please send me pricing for 1000 of CTP Touch Panel 2.8" TFT Display Normal Resolution.
2. Hi I am evaluating some
TFT displays
for use in a new product we are developing. I would like to investigate the use of you 7 inch MIPI displays. Do you have datasheets that I can read and samples that I can get to evaluate the displays. Regards
3. Hello, We are developing a new remote control, which among other things, will have a display with a capacitive touch screen. We are now at the phase of selcting the components for the first prototype and then hopefully start the production after the prototypes have been successfully tested. The lcd display with a capacitive touch screen we are looking for has to have the following properties:
1. 3.2" - 3.5" display size.
2. capacitive touch screen.
3. 16-bit or 8-bit programming interface.
4. LCD driver with internal RAM memory.
High Brightness 3.5''
TFT LCD
320X480 With CTP Touch Panel seems to be a good match to our requirements, however, we will not necessarilly need the high 320x480 resolution. For us it would be sufficient to have a 240x320 resolution. We are opened to any suggestions from your side. As a final remark, our plan for the first production is around 10.000 pieces. We are looking forward to your answer. Best regards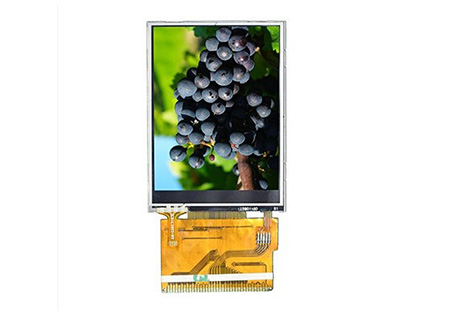 Leadtek has paid great efforts on research and development of TFT-LCM, especially on its application of consumable and industrial products. The sizes of LCM includes 1.4", 2.4", 3.5", 3.51", 4.3", 4", 5", 7", 8", 10.1" and 11.6". And among them the 3.5", 4.3", 5", 7" and 10.1" LCM has achieved the leading level of the industry, and mainly applied to vehicle-applications, tablet PCs, smartphones, medical equipment, measurement equipment, E-books, EPC and industrial products, and provides powerful and reliable supports on supplies and qualities. We are cooperating with famous foreign companies on research and developments, and will bring out the series products of industrial control
LCD display
. Also, we explore the overseas market, and build up a long-term relationship with our overseas partners and agents, Leadtek products will be worldwide in the near future.