Quotes of TFT LCD Display in June 2020
In June 2020, we got some quotes of TFT LCD Display from clients. Below is the details:
1. Hi, I am looking for a sunligh readable 1.6-1.9" color Display with SPI driver. The display will be used in direct sunlight on a recreational watercraft. E-Paper is not an option because of the slow update frequency. Can you recommend some samples I can test?
2. Dear Sir, We need the quote for below part for annual volume of 10000 nos.. Please provide the quote on given mail ID. Display,
TFT LCD
, 800x480, RGB Vertical Strip, 24-bit Parallel RGB Interface, With Touch, I2C Interface. Awaiting to receive the quote. Best regards
3. I am interested in obtaining quotes and samples of similar TFT. My team is developing a rugged portable two way radio for use in Public Safety. We need a sunlight readable TFT approximately 1.2". Please contact me with info as soon as possible. Thanks
4. Dear Sir, I am interested in your 7" TFT of Model . This TFT will be available with Resistive Touch Panel?? Please share FOB unit price for the 100 nos. and Technical Data Sheet of Resitive Touch Panel. Reply me ASAP. Regards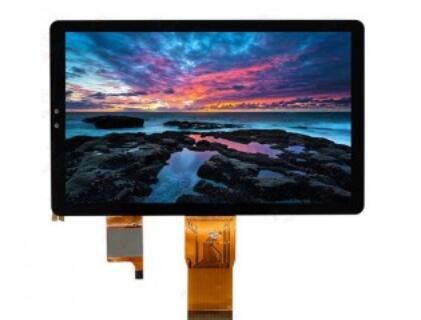 Leadtek is a professional
lcd display supplier
who has paid great efforts on research and development of TFT-LCM, especially on its application of consumable and industrial products. The sizes of LCM includes 1.4", 2.4", 3.5", 3.51", 4.3", 4", 5", 7", 8", 10.1" and 11.6". And among them the 3.5", 4.3", 5", 7" and 10.1" LCM has achieved the leading level of the industry, and mainly applied to vehicle-applications, tablet PCs, smartphones, medical equipment, measurement equipment, E-books, EPC and industrial products, and provides powerful and reliable supports on supplies and qualities. We are cooperating with famous foreign companies on research and developments, and will bring out the series products of industrial control LCD display. Also, we explore the overseas market, and build up a long-term relationship with our overseas partners and agents, Leadtek products will be worldwide in the near future.