LEADTEK COMPANY LIMITED, leading the touch display technology
Our company participated in the Embedded World exhibition in Germany on February 25-27, 2020.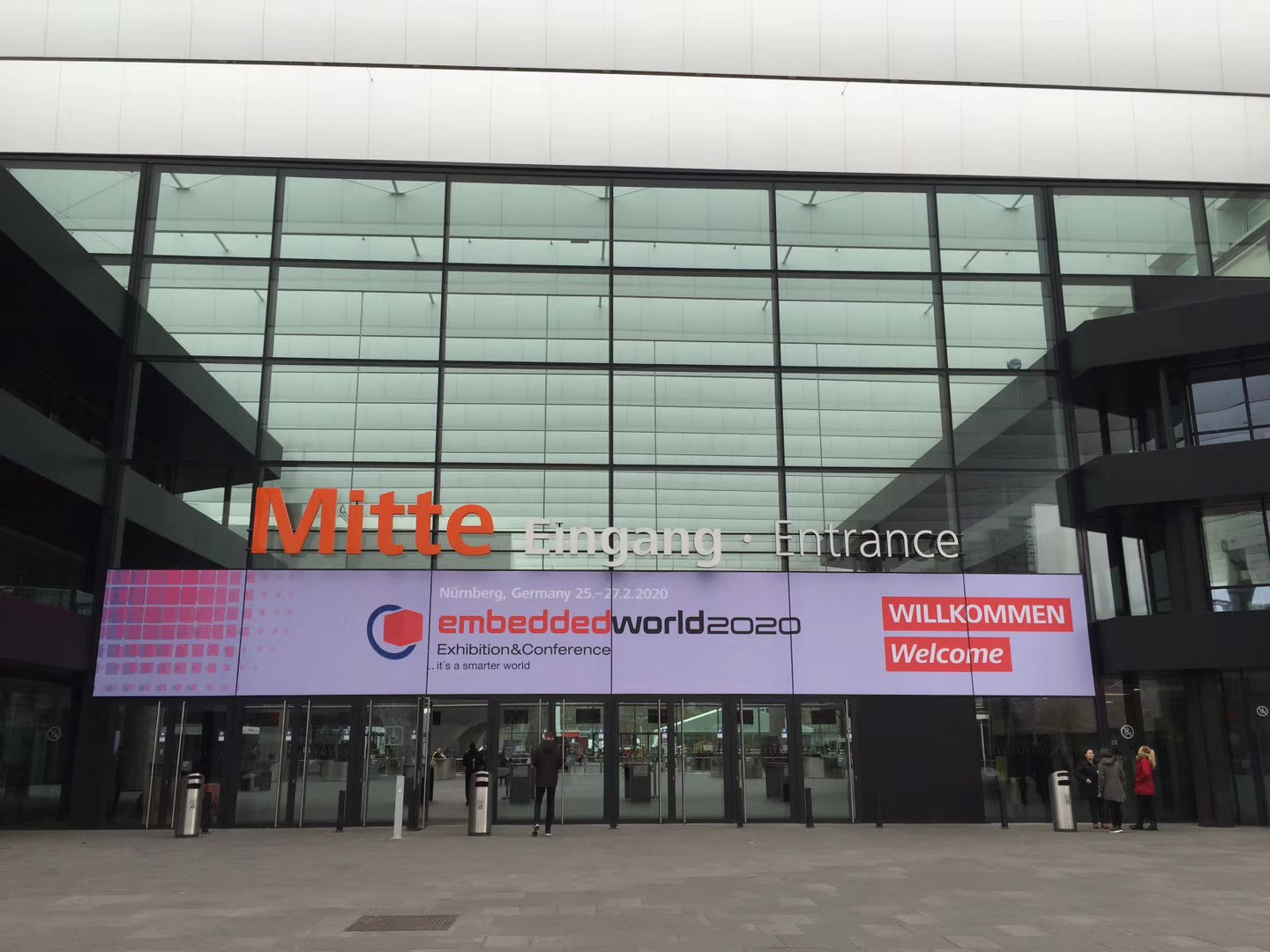 Embedded World (EW for short) is the Embedded Exhibition in Nuremberg, Germany. It is one of the important annual events in the embedded system industry and the largest embedded exhibition planned in the world. The exhibition started in 2003 and is held once a year. Since its inception, it has provided a professional communication platform for a wide range of professionals in the global mobile system and embedded system, so that they can experience the latest successful development in the field of embedded products and systems.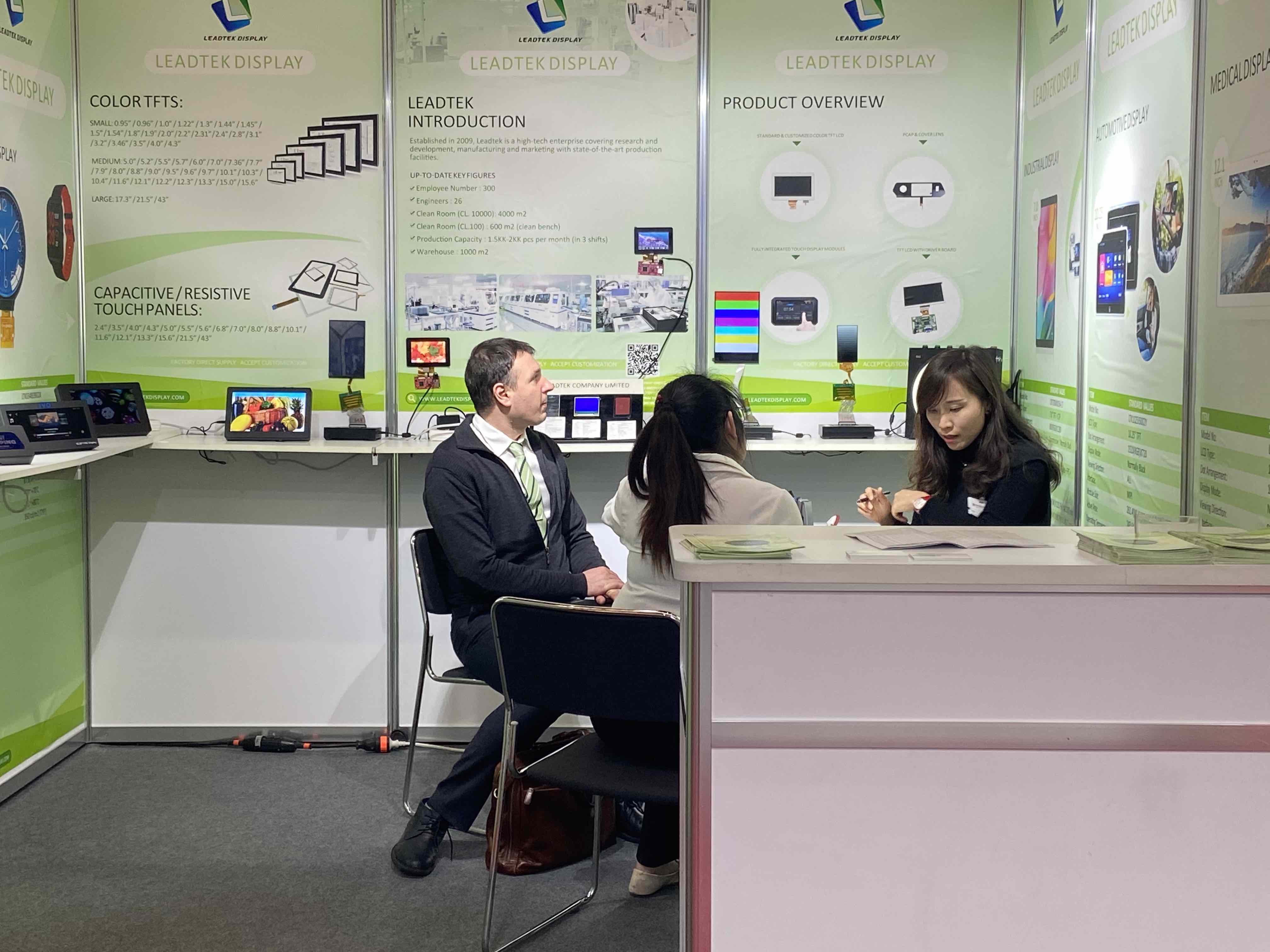 At the exhibition, Leadtek brought the latest design of special-shaped TFT display module products, head-up display and other industry-leading products. Attracted many customers at home and abroad to stop for sightseeing and consultation, and received unanimous recognition and praise from customers and peers, and some projects reached preliminary cooperation intentions on the spot. At the conference, we met with colleagues at home and abroad, and learned that the display industry is currently highly competitive, but its potential demand is still very large. For example, in less-developed regions like India, TFT LCD is just the beginning for them. It has gradually become a trend applied to their various fields, and in Europe and the United States, they are spreading from TFT LCD. In addition to TFT LCD, there are OLED, E-paper, LED and other fields. This is also the field we are gradually expanding. Through exchanges with peers, we have gradually learned more about the company's future development direction.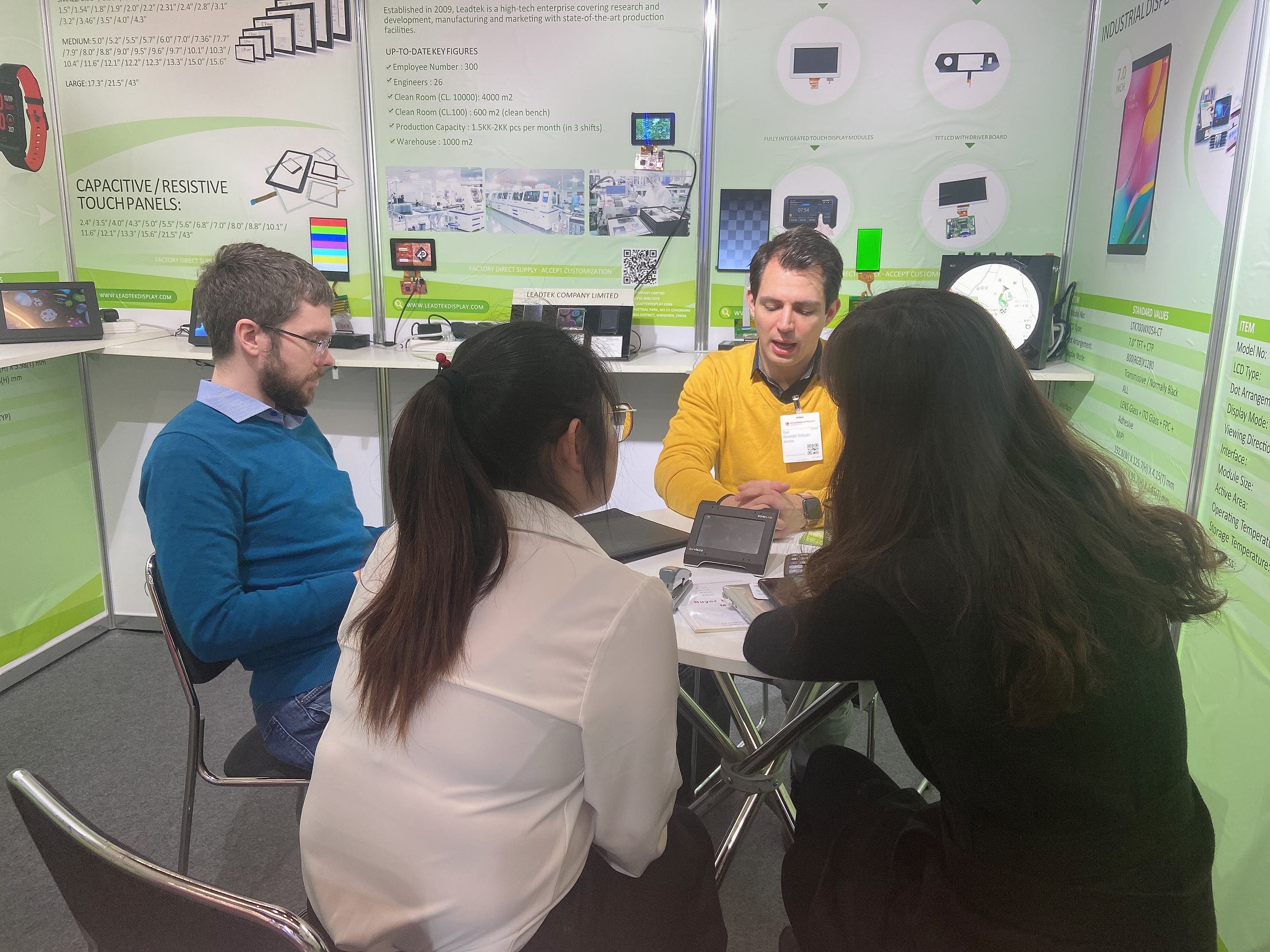 Through this exhibition, we have contacted customers in various fields in Europe and other regions, such as medical equipment, advertising displays, automotive front-loading and other countries. These are our core markets, and of course there are motherboard design and hardware facilities. Customers in platform settings are also our potential development market. Our company has exchanged and integrated industrial resources with the international market. Leadtek will, as always, focus on leading touch display technology, adhere to focused aggregation, fast response, innovation is the key, and persistence in values, and use smart touch display to reshape customer interaction experience, continue to explore in this field, make continuous progress, and strive To become the world's leading smart display expert.