Inquiries of TFT LCD display from clients
In May 2019, we got some inquiries of
TFT LCD display
from clients. Below is the details:
1. We need a
customized LCD display
for a hand-held radio that we develop.
2. we want 1off and 100 off pricing, lead time and datasheet... 800 x 1280 resolution plus cap touch, many thanks
3. Hi, Can you provide this product with a small 10pin serial interface connector? We would like to have that display for a hand-held radio. If the size can be a little bigger, it would help. Thanks
4. To Whom It May Concern, I am currently working on project for an industrial control panel. I have current interest for this 7 inch TFT LCD Display 1024x600 with Capacitive Touch Panel, and we will need to buy an sample for our development project. Please let contact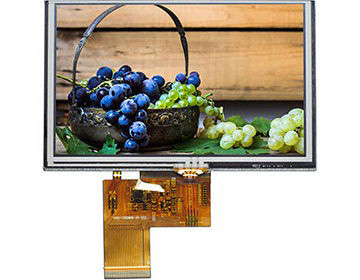 Leadtek has paid great efforts on research and development of TFT-LCM, especially on its application of consumable and industrial products. The sizes of LCM includes 1.4", 2.4", 3.5", 3.51", 4.3", 4", 5", 7", 8", 10.1" and 11.6". And among them the 3.5", 4.3", 5", 7" and 10.1" LCM has achieved the leading level of the industry, and mainly applied to vehicle-applications, tablet PCs, smartphones, medical equipment, measurement equipment, E-books, EPC and industrial products, and provides powerful and reliable supports on supplies and qualities. We are cooperating with famous foreign companies on research and developments, and will bring out the series products of industrial control LCD display. Also, we explore the overseas market, and build up a long-term relationship with our overseas partners and agents, Leadtek products will be worldwide in the near future.