How to Plan for Obsolescence with Your LCD Displays
What Steps Do I Take When My Part is Obsolete?
Any business or organization knows that managing all of the components requires careful and regular attention. So what happens when you find yourself with an obsolete discontinued display?
If you're tasked with purchasing components, this is a stressful experience. You're not sure how to address the situation and concerned about both the short term production needs, as well as having to find a new part or even a new supplier.
So many pressing questions come to mind: What if my supplier can't provide a part that will work with the rest of my system? Can I do a larger volume last time buy? Can I get a custom part made, if so, won't that be costly and time-consuming to execute? How do I switch suppliers after working with our current one for so long? How can I prevent the new part from becoming obsolete in the near future as well?
If your current supplier can no longer meet your needs, or you just feel stuck, you probably feel like you don't have many options.
Let's address some of the options that you do have: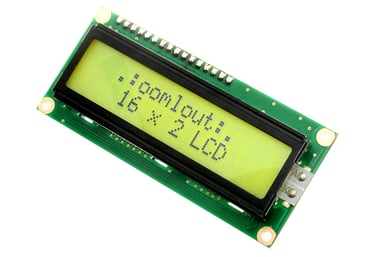 Will your supplier consider a special manufacture of the part for you?
If you have an ongoing relationship with your supplier, you may be in a position to request that they continue to manufacture the obsolete part (or one like it) specifically for your system. This can be done, but can also be difficult when dealing with large suppliers that may only do this for a higher volume client. If you're able to go this route, consider purchasing the part at a higher volume last time buy to carry you through the end of the life of your product, or to give you plenty of runway to find an alternate solution.
Often there's a sub component that is driving this obsolescence that is out of your suppliers control. In this case, you can work with your supplier to see if they will redesign the parts around the closest alternate sub component. Again, this can be difficult when dealing with larger suppliers.
Can an alternate display that matches your system needs be found elsewhere?
Step two is to consider is whether a suitable replacement part can be found elsewhere to replace your obsolete component. Depending on the type of display, there may be a common off the shelf replacement. But often, the closest replacement comes with some minor differences that may need to be addressed with a product re-design.
Can I get a custom designed display to replace the obsolete part?
A custom display is designed to your exact specifications and system, or can be designed to perfectly match the no longer available obsolete display. This ensures that the custom display has either no impact or possibly a positive impact on the overall quality and performance of your product. The customization of the LCD display supplier itself alleviates the need for any costly product redesign on your part. The economic feasibility of a custom display comes down to the matching of the core competencies of your LCD supplier and your product demand. Typical tooling costs range from $2,000-$6,000 and the lead time to develop a new display is about 4-6 weeks.
How do I switch suppliers after working with our current one for so long?
If you find yourself stuck with an obsolete part and a supplier unable or unwilling to meet your needs, it might be time to consider switching suppliers. Changing suppliers on a critical key component is challenging and should be done cautiously. When working with any new supplier, you should make sure they can address the obsolescence and any additional concerns or issues that you are currently having with your existing part. Use this as an opportunity to make your supply chain even stronger than before.
The new supplier should be right sized for your industry and volumes, and have examples of similar clientele. It is recommended to request referrals and speak with their existing customers directly. Finally, you will want to plan to have enough of the current LCD product on hand to safely manage the transition without any risk of a shortage (typically 5-8 weeks for development if custom, and an additional 8-12 weeks for production quantities).
How can I prevent the new part from becoming obsolete?
Stick to the most standard formats. Your display partner can give you guidance on the current situation in the market pace. The common formats are used in much higher volumes minimizing the risks of falling below the TFT panel MOQs. Secondly, when using a more common platform there is often a near identical replacement panel available from another TFT panel supplier.
If the design is already set, then focus on your display partner. Make sure that your product type and volumes are in line with your supplier's capabilities and typical volumes. And make sure your supplier is willing to support this LCD configuration for the long term.
Conclusion
If you have an obsolescence situation, it is stressful and time consuming, but often there is a solution that will be perfectly matched to bring you a tailored, cost-effective display solution that will improve the overall quality of your product and ultimately improve your organization's bottom line.