Different Types Of TFT Modules Online In Your Budget
For different types of devices, machinery and gadgets, different types of high-grade and advanced TFT Modules are required to smoothen the process of displaying information. LCD Screens and TFT Display or TFT Modules are required in different industries for different uses that include design POS system, IOT, use as screen in medical devices and various other purposes.
In order to get the right type of TFT Module, what all you have to do is search for the right manufacturers and suppliers that have been offering you a broad range of such displays. Choose the best one in your desired type and get it in right type. They offer you the best range of TFT screens and TFT displays – available in a variety of sizes. They have a broad and exclusive range of TFT screens and LCD Screens as well as variety of industrial TFT LCDs. Choose the best one from automotive display, bar type display, circular display, industrial TFT LCD, square display and TFT modules with PCBA.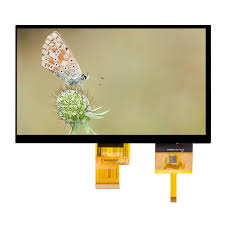 They are offered with specifications and details about them to help you in choosing the best range of such modules – available in a variety of sizes and types. These displays are commonly used in smart home, POS systems, to display information, in automotive industry and different others.
Their prices are competitive; while we ensure customs clearance and documentation – required for display. They have a world-class large manufacturing unit in Shenzhen China, where a pool of engineers has been working dedicatedly to fulfill your requirement to get the best models of LCD Panels, TFT screens, TFT displays and LCD screens in different sizes and designs. Place your order now and get the best displays.