Chinese OLED Makers Challenge South Korean Ones by Announcing A Consolidated Production with 300% Growth
Organic light-emitting diode (OLED) display lately has been receiving market attention. Not only have Korean companies been working on the development, but recently, according to BusinessKorea, even Chinese firms have jumped into the competition.
Samsung Display set a target to raise the capacity of its 6th generation small and medium-sized display to 30k/m and LG display planned to increase its 6th gen OLED to 30k/m as well.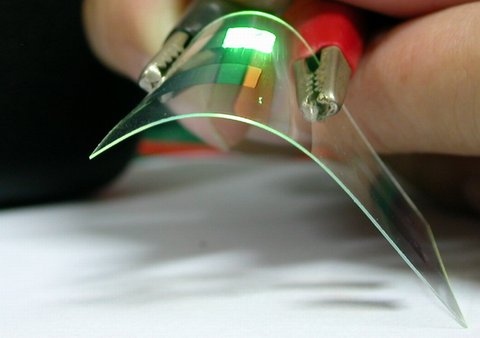 (Image: Wikipedia)
Meanwhile in China, companies such as BOE, Tianma and Visionox anticipated to reach an overall monthly production of 137k by the end of 2017, with a burgeoning capacity surge of 300%. In particular, the capacity of BOE's B7 line in Chengdu doubled from 16k to 32k. Visionox also announced to ramp up its OLED production to 30k. Likewise, China Star Optoelectronics Technology and Ever Display each intended to volume up OLED capacity to 15k per month.
The market expected the supply of OLED display will continued to be tightened until 2020 and before that it would witness the investment competition between China and Korea for years.
In addition, Korea Herald'sprevious report unveiled an insight of Seo Kwang-hyun, Vice Chairman of Korea Display Industry Association (KDIA), saying that the victory would possibly belong to whoever masters the OLED inkjet printing technology.
KDIA's Seo explained, during the interview, even though the OLED display market is currently under the control of South Korean firms, Chinese and Japanese ones still have chances to reverse the situation and sway the market left and right if they take the lead in the OLED inkjet printing manufacturing techniques.
The OLED inkjet printing technology is more efficient and faster than incumbent evaporation-based processes. The former is able to efficiently reduce waste of raw materials during the production, whereas the latter can only keep 10-40% of the materials in finished products. Acknowledging the advantages of the inkjet printing process, companies of all three countries have already scrambled for related research and development. However, it is projected to take four or five more years to eventually mass produce OLED displays with this new technology due to technological hurdles.
Chinese display giant BOE just astonished the industry by showcasing a prototype inkjet-printed QLED at the Society for Information Display's symposium Display Week in L.A. Before that, Japanese display manufacturer JOLED also demonstrated the first inkjet-printed OLED. On the other hand, nothing from LG Display and Samsung Display have been spotted yet except for news saying the two got the technology under development.