China Overtakes Korea in LCD TV Sales
China overtook Korea for the first time in terms of global LCD TV sales last year. LCD models account for more than 80 percent of global TV sales.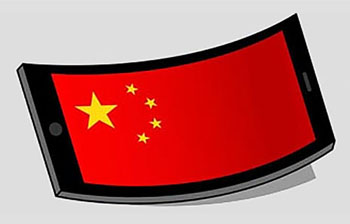 According to U.K. market researcher HIS Markit on Sunday, global LCD TV sales totaled 152.2 million units last year. Chinese manufacturers accounted for 31.9 percent of sales (48.6 million sets), while Korean makers accounted for 30.6 percent (46.6 million sets).
Coming in third were Japanese players (22.2 million), European makers (4.21 million) and American manufacturers (3.6 million).
TV industry watchers attributed Chinese makers' rise to a decline in large LCD panel prices after China's largest display maker BOE began full-fledged production of 10.5-generation panels.
As a result, TCL, Skyworks and other Chinese players slashed their prices as well. China led Korea by a small margin until the first half of last year but then surged ahead by more than 3 million sets in the third quarter after selling
almost 19 million.
Korean TV makers are willy-nilly focusing on high-end products to thwart the onslaught, selling QLED and OLED TVs. An industry insider said, "Korean companies remain unrivaled in the high-end TV market. They have to focus on premium TVs using their technological lead."