2K 120Hz! Samsung Galaxy Tab S7 tablet uses Huaxing high-end LCD display for the first time
On August 5th, Samsung held a global new product launch conference and released a number of new Galaxy series products. Among them, the Galaxy Tab S7 is equipped with an 11-inch incell LCD high-end display independently developed by TCL Huaxing. It is also the only new product released this time. Not the flagship product of Samsung Display.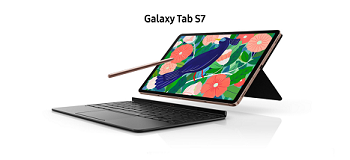 The world's first 120Hz incell product
The world's first hardware low blue light LCD flat panel display
11-inch large display size
Screen aspect ratio 16:10
Ultra-narrow bezel design
Ultra-high screen-to-body ratio
Has stunning visual effects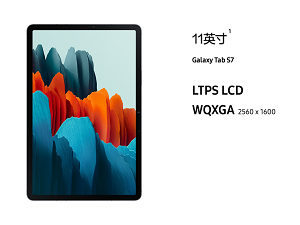 Industry-leading Incell technology is lighter and thinner
With WQXGA resolution, TCL Huaxing is the first to use Incell technology on LTPS LCD products. When the integrated design of display and touch reduces the thickness of the screen, it also makes the whole machine design lighter and thinner. Reduce the discomfort of users during long-term use, making it more suitable for light office and business trips, allowing users to complete daily tasks in a smarter and smoother way anytime, anywhere.
120Hz high display refresh rate response is fast, swift and smooth
TCL Huaxing provided Tab S7 with a 120Hz refresh rate gaming screen. At the same time, in order to display the image quality at 120Hz without loss and restore the real scene for users 100%, we abandoned the traditional D-Phy+DSC compressed data transmission method. The world's first use of 2 port +MIPI C-PHY uncompressed transmission mode allows players to enjoy a silky and smooth visual feast in various action and competitive games, and also feel the smooth operation experience of running clouds and flowing water.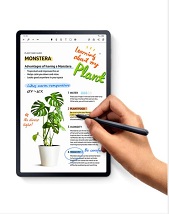 Low blue light eye protection technology protects visual health
The Tab S7 LCD display adopts the low-blue eye protection technology independently developed by Wuhan Huaxing. The display has obtained a number of authoritative certifications from world-renowned third-party testing and certification organizations: the world's first Eyesafe Display certificate jointly launched by TÜV Rheinland and Eyesafe , SGS's first domestic Low Blue Light certificate.
TCL Huaxing low blue light technology redshifts the main wavelength of blue LEDs, greatly reducing the energy output of harmful blue light in the 415nm~455nm band, reducing harmful blue light to less than 50%, reducing short-wavelength blue light damage from the source, and ensuring the ultimate picture quality At the same time, it effectively reduces the fatigue of human eyes and protects consumers' visual health.
Three advantages of TCL Huaxing LTPS technology
High PPI, high frequency
At present, the display technology of the flat panel market still mostly adopts relatively backward a-Si and IGZO processes, and the application of high-end LTPS technology on flat panel displays is still developing rapidly. TCL Huaxing LTPS technology has great advantages over IGZO and a-Si in terms of TFT device performance. It has strong driving capability and can achieve higher PPI and display frequency.
High integration
TCL Huaxing LTPS technology can achieve more integrated designs in the screen, such as Gate Driver Circuit (higher integration) and Multiplexer Selector (1to2/1to3 drive), which can reduce the size and quantity of the internal drive IC and external drive circuit board. Demands are conducive to product development with narrow bezels, low power consumption and thinner profiles.
In-Cell Active Pen
In the display time of a frame rate, TCL Huaxing LTPS products have less demand for Display driving time, and can provide enough time for active pen recognition, making the technical development of In-Cell active pens possible, and helping to break the tablet industry The technical bottleneck of this, which brings a better user experience.
It is believed that the application of LTPS technology in the tablet will become more and more popular, and TCL Huaxing will push the entire tablet industry to another level.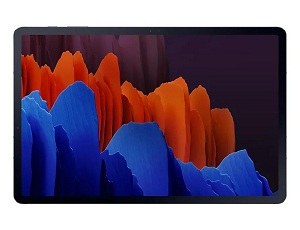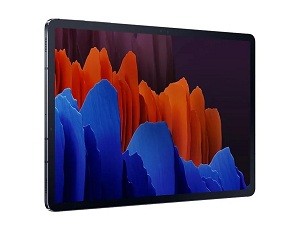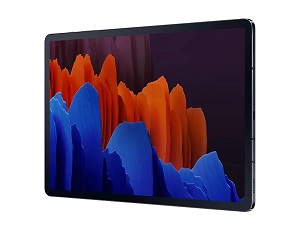 With the release of Tab S7, TCL Huaxing demonstrated to the world many new world-first LTPS LCD flat panel display technologies, redefining high-end flagship flat panel products, and marking TCL Huaxing leading the development trend of flat panel high-end display fields. The high-end market brings new vitality and vitality.
As a leading company in the global semiconductor display industry, TCL Huaxing is constantly bringing more innovative display products and technologies to users around the world, and is committed to providing solutions for visual health display and becoming the world's leading smart technology company.