10.1 inch TFT LCD with 800*1280 resolution MIPI interface IPS mode CTP
LTK101A40A003C-CT is a transmissive type color active matrix TFT(Thin Film Transistor) liquid crystal display (LCD) that uses amorphous silicon TFT as a switching device. This module is composed of a TFT LCD module, a driver circuit, and a back-light unit.The resolution of a 12.1" contains 800*1280 dots with 500 nits(W).
Model:


LTK101A40A003C-CT



Size:

10.1''

Cell Type:


IPS

Resolution:

800*1280


Interface:

MIPI

Outline Dimension:


250.8*164.8*7.4

(mm)

Active Area:


216.96*135.60

(mm)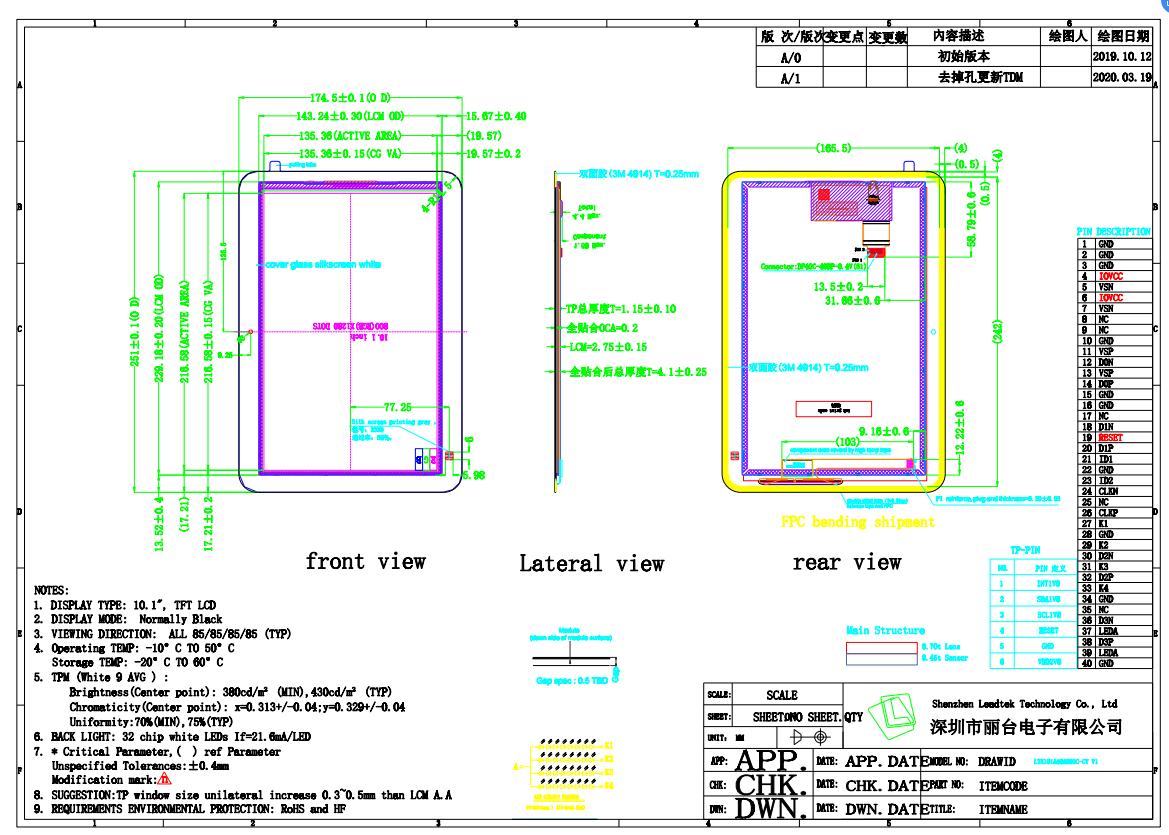 Can't Find What you're Looking for?
Search our complete catalog below